If you know anything about me at all, you'll know that I owe David Hockney a huge debt of gratitude for inspiring me to embrace a life more colourful. He's come to the rescue once again. And just in time too. I confess that the distancing, dreariness and drabness of the past three months have left me rather flat… even my hair is a depressed, pale, lacklustre shadow of its former perky self. I seem to have misplaced my get up and go and no matter where I look, I cannot find it. It's all been a bit, well you know, meh. And cold. I've only just been persuaded to relinquish my vest and did think it rather too soon on wrestling with ferociously recalcitrant brambles in the garden on Sunday last. The brambles put up a good fight. Thick, insulated welding gloves had to be deployed… by the Boyfriend… but victory was mine/ours. I am still aglow from my/our success and a job well done days later.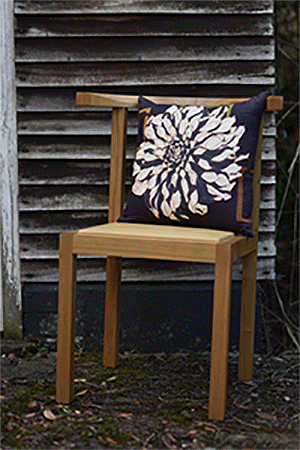 I know how good being out in nature makes me feel, so why do I have to be reminded of it? It always amazes me how easy it is to forget the blindingly obvious. Like all those wise things your Granny knew about, you know, pretty much everything. Especially about dealing with pesky things like clothes moths. I am dismayed to have discovered that they have been having a wonderful time with one of my favourite sweaters. Argh! Why do they always create the holes in the worst possible places? Evidently, a cedar wood chest for storage is just the thing, or if that's not possible, Orsola de Castro suggests deploying a decoy; or if the moths are particularly sneaky, perhaps you might consider giving them… the sweaters, not the moths… a new life like Ýr Jóhannsdóttir. I have to remind myself that moths are not all bad. In fact they are very important ecologically, as highlighted by Sarah Gillespie's beautiful and informative work… though I am still a bit peeved about my sweater. Thankfully, moths have no taste for linen.
Or indeed cotton. Who'd have thought it would be possible to forget how to make a fabric, but it seems that it is, especially if you are unfortunate enough to fall foul of the merciless predations of avaricious colonialists. I was fascinated to read that the legendary lost muslin of Dhaka is being brought back to life. The original Dhaka muslin was so fine you could be mistaken for appearing naked in public when wearing it. It seems Jane Austen was a fan, the racy thing.
Jane, of course, knew of the power of words and she wielded them with tremendous flair, precision and economy. As I've mentioned before, I regularly turn to her when faced with the inequities of the world and now I know why.
Words are not the only things that soothe. Our surroundings are just as important. Here they are, my favourite restorations of the moment: an art-filled apartment in Berlin awash with bold complimentary colours and the home and studio of an artist couple in Zaandam. I am sure I would have no trouble at all in finding the perfect place for the new Teno light by Lumio; a spot or two for works by photographer T. M. Glass; and for the playful sculptural work of silversmith Cecilia Moore who, a woman after my own heart, cites Giorgio Morandi as one of her influences.
I am delighted to learn that Seville is finding new uses for its old oranges.  We spent a wonderful weekend there in the dim and distant sunlit past of unrestricted travel and got to sample their delicious vino de naranja, best served chilled… and enjoyed while seated. Standing up, we discovered, can be a bit tricky after a second glass.
The Spanish know how to enjoy life, I find, and are seriously considering a national four-day working week. I leave you with this, 10 reasons to work less and live more… to contemplate with your favourite tipple.
Have a great Easter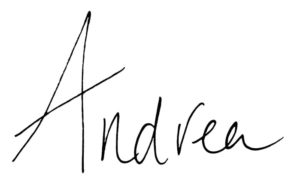 ________________________
If you would like Musings to pop into your inbox every other week or so, you can
subscribe here.
The featured photograph is by my good friend Tadej Turk. Not content with an honourable mention in the Monochrome Photography Awards, he has just scooped five more awards, two of which are gold medals, for his photography. Congratulations Tadej! You can see more of his wonderful work
here
.