From somewhere deep in the dark recesses of my mind, something incoherent about the dog days of summer, alongside a Bryan Adams earworm, has floated up into consciousness. I have no idea why except that we've recently returned from a trip to Dublin to see family and for the first time, the Boyfriend experienced Irish weather at its energy-sapping best… essentially dog days without the heat which, you know, really shouldn't be allowed. My brother rather too gleefully informed a mildly horrified Boyfriend that it is not unknown for it to rain for the whole month of July. We did spend a lovely afternoon on Howth Head, where we were reliably informed that it is possible to see as far north as the Mourne Mountains on a good day, but unfortunately not on that day as it was too sunny.
Little need, then, for the cooling properties of colour… but rather a great need for its uplifting effects. I am getting a lot of wear out of my yellow sweaters this year. Yes, I have more than one. My mother has even complimented me on how well I look in yellow, the canary episode quite forgotten.
You will, I am sure, be delighted to learn that my mindfulness boot camp continues apace and is I think bearing fruit, though I confess focus is still off on his skite. I am marginally less stuck, thanks to Ingrid Fetell Lee and the fortunate recollection of Mr Castorini's sage advice that, "Everything is temporary. That don't excuse nothin'."
What definitely ought to be temporary are oil spills. I was intrigued to read that hair, yes even human hair, is the ideal material for soaking up water pollutants, bringing a whole new dimension to getting a hair cut. It's been in use for some time now, but this is the first I've learned of it. Genius. Every salon should do this don't you think. And what about this… oysters helping to clean the ocean. Ideally, though, we wouldn't be polluting it in the first place.
Here it is, my favourite restoration of the moment… Hotel Castello di Reschio, a perfect spot for whiling away the dog days of August, this time heat included. Speaking of dogs (whisper it), I have fallen for Tim Flach's wonderful portraits. The Cat is totally unimpressed.
I leave you with this, an Oscar-winning short on "glass blowing, automation and all that jazz." Enjoy!
A bientôt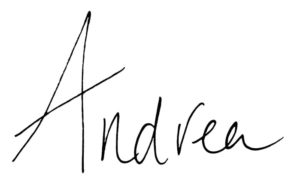 ________________________
If you would like Musings to pop into your inbox every other week or so, you can
subscribe here.
The featured photograph is by my good friend Tadej Turk. Not content with an honourable mention in the Monochrome Photography Awards, he has also scooped five more awards for his photography, two of which are gold medals. Congratulations Tadej! You can see more of his wonderful work
here
.